» ARMED 2018 Paper submission will be opened till 15 Feb 2018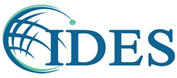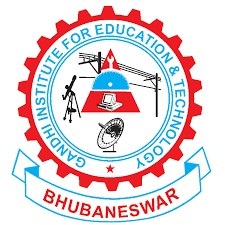 Welcome to the official website of the Seventh International Conference on Advances in Robotic, Mechanical Engineering and Design - ARMED 2018. ARMED 2018 will be held during Apr 27-28, 2018 in Gandhi Institute for Education and Technology, Odisha, India. ARMED is to bring together innovative academics and industrial experts in the field of Machine Design, Mechanical Engineering, Automobile, Robotics, Industralisation, Production and Bio Mechanical to a common forum.
The ARMED conference is jointly organised by the IDES and Gandhi Institute for Education and Technology. All the accepted registered papers will be published by the Grenze Scientific Society & it will be appear in Grenze Digital Library. All the published papers will be submitted to possible indexing in all the major indexing services like EI, ISI Web of Science, DBLP, IET Inspec, Scopus and etc. 
Selected, registered papers will be published in the special issue of the following GRENZE International Journal of Engineering and Technology- GIJET
The primary goal of the conference is to promote research and developmental activities in Machine Design, Mechanical Engineering, Automobile, Robotics, Industralisation, Production and Bio Mechanical to a common forum. Another goal is to promote scientific information interchange between researchers, developers, engineers, students, and practitioners working in India and abroad. The conference will be held every year to make it an ideal platform for people to share views and experiences in Mechanical Engineering, Automobile, Robotics, and Production to a common forum Techniques and related areas. ARMED Flyer can be downloaded from » Click Here
English is the official language of the conference. We welcome paper submissions. Prospective authors are invited to submit full (original) research papers (which are NOT submitted/published/under consideration anywhere in other conferences/journals) in electronic (Doc or Docx) format through the CMT Conference Management System or via email armed.chair @ gmail.com » Call for Papers »
About Gandhi Institute For Education And Technology (GIET)
GIET was established at Baniatangi, Bajpur, Khurda by the SPBM foundation, Bhubaneswar in May, 2009 affiliated to Biju Patnaik University of Technology, Rourkela, Odisha. The Postgraduate Centre of GIET is functioning from the year 2013.
In GIET, every effort is harnessed to realize the dream of making this educational institution as temple of learning. It is the aim of GIET to participate in the task of inculcating necessary Knowledge, Skills and Creative Attitudes and Values among the youth of the country to contribute more effectively towards establishing an equitable social and economic and secular ideal of our nation. GIET is well known for its dedicated faculty, staff and the state-of-the art infrastructure conducive to a healthy academic environment. The Institute is constantly striving to achieve higher levels of technical excellence. Evolving a socially relevant and yet internationally acceptable curriculum, implementing innovative and effective teaching methodologies and focusing on the wholesome development of the students are our concerns » read more
Department Of Mechanical Engineering
The Department of" Mechanical Engineering" at Gandhi Institute For Education & Technology (GIET) was established in the year 2009 with the approval of AICTE having intake of 60 seats. The intake capacity is increased to 120 in the year 2011 and 180 from 2012 onwards. The Post Graduation is in Mechanical System Design with an intake 18 seats from 2013.
The department is concerned to impart smart education through the process of design, development and application of manufacturing systems and related processing techniques with an ideology to meet different challenges. The department is also committed to disseminate the most up-to-date drift in mechanical core industry. This ensures flourishing career for scholar with foremost core companies » read more
Disclaimer: The content of the website is subject to change. The information on hyper linked or referred to web sites is neither investigated nor analyzed by the conference organizers. No warranty or representation, express or implied, is given as to the accuracy or completeness of that information. In no event will the conference organizers accept any liability with regard to the information contained in this web site or any other hyper linked or referred to web sites.
Conference ID : ARMED2018
ARMED Conferences » 2011 | 2012 | 2013 | 2015 | 2016 | 2017 | 2018